Financial return on major sporting events is as important as ever
The competition begins when host bidding for sporting centrepieces such as the Olympics, FIFA World Cup and most recently Rugby's golden grails kickoff. What is now more prevalent than ever is to see how accurately bidding nations can forecast around 2 defining factors: Financial Return for Sporting Governing body and the Economic Impact the event will have on the host nation.
When push comes to shove, even the most beautifully marketed bids won't cut the mustard!
Financial Return: The Sporting Body
England's winning bid for the 2015 Rugby World Cup was backed up by a 160 million pound return for rugby's global governing body. This included tickets sales of over 2.47 million and 98 per cent of tickets sold across all venue
France's 2023 proposal guaranteed a net revenue return of £350 million for World Rugby to invest back into the game, while its competition Ireland and South Africa's return came in around £270m.
What have we learned? Financial return is your biggest play.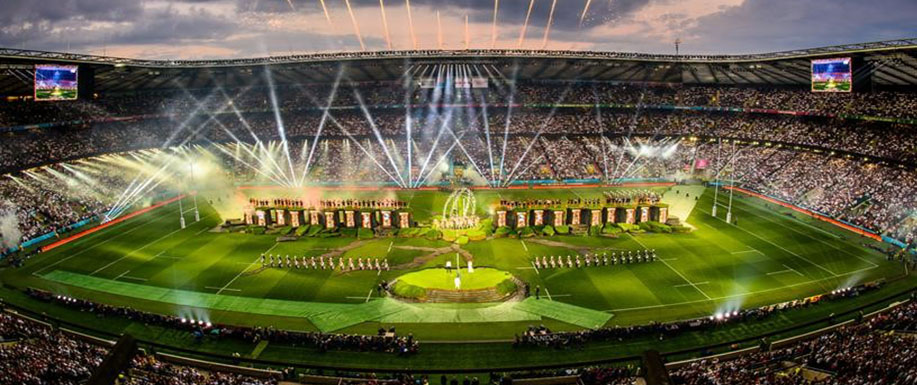 Economic Impact: The Host Nation
Rugby World Cup 2015 saw unprecedented demand for tickets and an estimated 466,000 visitors to Britain over the duration of the tournament. The ability for organizers to flex ticket pricing in accordance with demand was crucial to their success. Calculating the likely number of international visitors was based upon the total number of tickets available, plus a survey of interest in purchasing tickets among worldwide rugby fans.
EY predicted visitors would spend up to £869 million during the tournament from tickets, travel, hotels, restaurant bookings and money spent on the high street. It was also recorded that there was a 12 percent rise in visitors to the UK in October 2015.
SportsGen consulting team works with our clients in order to:
– Define key drivers to increase profitability
– Flex revenue estimates at ease (e.g. ticket pricing and how impacts capacity/marketing spend and its impact on ticket revenue)
– Run scenario plans in seconds
– Flex ticket pricing to maximize capacity and revenue
– Total event days – Ability to flex event days throughout the year and feed new targets to marketing and commercial directors
– Ability to Flex Revenue/Cost drivers e.g. ticket price and how this impacts overall revenue.
– Ability to run P&L by match day
– Visibility of all planning and forecasting by department (e.g. Marketing, sales, HR, Finance etc)
– Multiple brackets of match day costs based on varying attendances (eg. stewards, hospitality, policing etc)
– Feeds of data from any source – Ticketing, marketing, player performance systems etc.
For more information contact Andy Sweeney: asweeney@miagen.com