Andrew May has bridged the finance and leadership worlds, having successfully made the transition from CFO to Managing Director. During a 12-year career spanning Ireland, Benelux and the UK, he made the move from CFO of DHL Global Forwarding to CFO of DHL Freight Benelux/UK before finishing with two years as Managing Director of DHL Freight UK. Recently appointed as Head of Consulting with Miagen, Andrew sat down with CEO Teddy Murphy over coffee to share his perspective on finance transformation.
TM: What's your sense of what today's CFO is doing?
AM: Finance is about providing the correct information in the correct format in a timely manner. Clean, fast reliable information will help a business make better decisions
Most organisations take their current run rate, and they extrapolate into the future, with a percentage for lost business, or a different percentage for anticipated new business, which might get bumped up if there's a new product being launched. But that's fairly basic modelling: it's looking backwards to look forwards.
Understanding the 'why' is exceptionally difficult, especially with antiquated finance systems. Very few organisations have sophisticated end-to-end systems to give you granular detail, or to explain deviations from the plan. You want to have ease and flexibility of manipulating data within the system, in a way that's very easy to understand. Adaptive is intuitive if you've used spreadsheets, and it gives you the ability to build assumptions and to feed in information that may have an impact on your forecasts.
Clear and easy to understand modelling is like moving from an old Mini to a top-of-the-range BMW – it puts the business in a different stratosphere. You get one source of the truth. Many people think they have that, but they don't, especially if the figures come from range of systems and you have multiple sources of data.
Q. Many organisations seem stuck in old ways of financial planning and analysis, but the rapid pace of business must be putting them under pressure…
I think traditional ways of budgeting and forecasting are starting to become more redundant. Looking at the past won't let us see the future. In a fast-changing world, there are lots of things that can impact upon planning: currency fluctuations, supply of goods, location of companies.
It's a form of insanity, if you think about it. We used to start the budgeting process in July for the following year, because we didn't have a standard, best-in-class budgeting model. All of our management reports and budgeting were all offline. But with the landscape changing rapidly, by the time you reach January 1, all of your assumptions could be meaningless.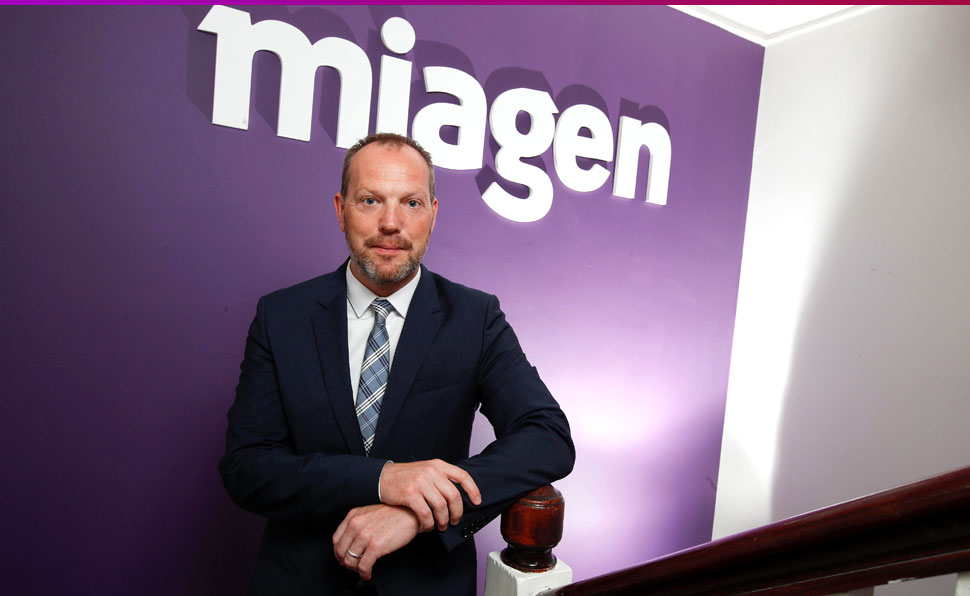 TM: With that in mind, what's your vision for what the finance role can become?
AM: The value-add for finance is in predicting forward: what marketplaces the business needs to target; what the product or service will look like; what resources will be needed and where sales needs to focus.
The finance function in an organisation is effectively two pillars, one deals with the financial and statutory reporting side of the business and the other is more commercial and focuses on management and business controlling.
That is the arm of the finance world that needs to become more ingrained in the business. That won't happen by just pulling together reports. Finance needs to become a business partner that's involved in every segment of an organisation. A proper finance function ought to be able to calculate the resources needed for the production department based on the variances in monthly output. That involves linking in with HR, for example, or the sales team: do they need resources to move up or down to match what's happening in production?
TM: With all of the potential data available, how does today's CFO sort out the signals from the noise?
AM: When you have too many KPIs, you don't look at them. If there are 25 points, that's too much and they won't highlight what you need to see in the business.
It's about knowing and identifying the critical failures and being quick to correct them. Ideally you should only have a handle of KPIs and not dozens. At DHL, we used to monitor three elements: customer satisfaction, employee engagement and results. Everything flowed from that: if you're giving good service to your customers, and your people are engaged in that work, then that will show in terms of good results.
If you've got any shortcomings in any of those three areas, then how you address your failures is critical to your success. That's the key element, especially if you're sitting at the top.
TM: Speaking of being at the top, you made the move from CFO to Managing Director. What are your thoughts on that transition, and how to make it a success?
AM: In global organisations, there is a large percentage of CEOs who used to be CFOs. Why do some CFOs make the jump and and not others? I think the CFO should be a very strong business partner, not just producing reports. The CFO should be anticipating what needs to be done and what the business needs to become.
You need a blend of the technical statutory reporting side and the commercial or business side, but many CFOs haven't had the interest in, or the exposure to, that second part. You need to get out and talk to people in the business. When I was in DHL, I used to go to the branches and discuss results with the individuals to the business. You have to get close to the coalface – the size of the organisation is no excuse and you need to take the time. I definitely think you need a blend of management and business acumen.
TM: What attracted to you move from MD of DHL Freight in the UK to Miagen?
AM: I knew what the team were about, I knew the quality of service was best in class. The people working here are some of the best around, and the applications we use to build the models are the best available. That all sat very comfortably with me. I see the opportunity to grow Miagen as an organisation: all the vital ingredients are there.
I see Miagen as a boutique organisation, and it needs to retain those attributes. We are developing two streams: We're working on robust, standardised solutions to be able to sell out of the box, and we will combine that with our bespoke work. We could easily take the organisation to new places.
There will always be an element of bespoke development for some customers who want a solution to fit around their business. Where we have a strong opportunity to get the message to existing and potential customers is best-in-class ways to view the business. How they look at the business could be turned on its head.
I see myself being a key part of the vision, growth and progress of the company in the coming years. I see my role as being to influence and enable the team through my knowledge and experience, and help the business to grow revenue, clients and resources between now and 2020.
I'll be developing strong relationships with all key accounts and I'll be a senior point of contact in the organisation for the consultants and salespeople. With my own experience from my time as a CFO, I can help our clients think differently about how to do budgeting, forecasting and reporting.