Finding the balance between attendance & match-day profits  
---
Expanding revenue is essential for any sporting organization. Your stadium offers significant potential to elevate your brand and enhance revenue. It is common knowledge that clubs dislike empty seats at their home games. Not only does this have a negative impact on revenues from tickets & hospitality it also decreases the clubs appeal to sponsors.
To find the optimum attendance per match day the club needs tangible information that gives clear insights. Sportsgen allows clubs to configure this optimum balance between ticket prices and stadium attendance, enabling them to find their 'sweet spot'.
Sportsgen  gives clubs the data required to make such crucial match-day decisions by giving them the ability to flex cost and revenue drivers to see the overall impact on revenue.  Clubs can then set ticket prices accordingly in order to maximise match-day profits. Perhaps raising the ticket prices for a high profile European game or lowering the price and creating a match day package for a low profile visitor.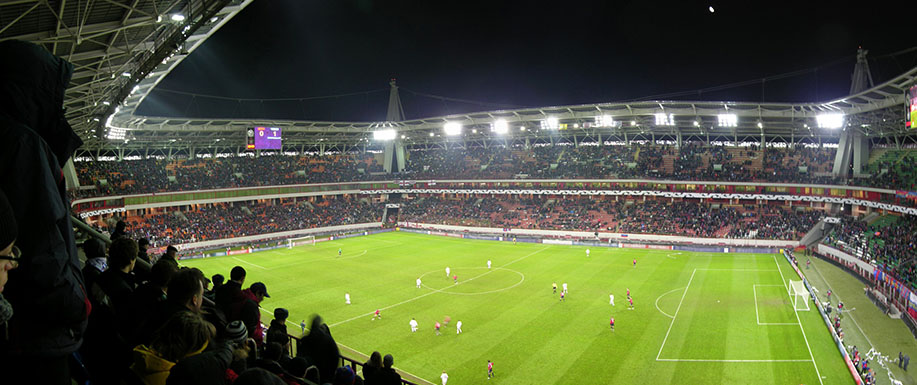 Sportsgen Capacity:
Ability to Flex Revenue/Cost drivers e.g. ticket price and how this impacts overall revenue.
Scenario planning in relation to team performance e.g. promotion, relegation, European qualification
Ability to run P&L by match day
Visibility of all planning and forecasting by department (e.g. Marketing, sales, HR, Finance etc)
Multiple brackets of match day costs based on varying attendances (eg. stewards, hospitality, policing etc)
Feeds of data from any source – Ticketing, marketing, player performance systems etc.
If you have any additional question please contact Andy Sweeney via asweeney@miagen.com